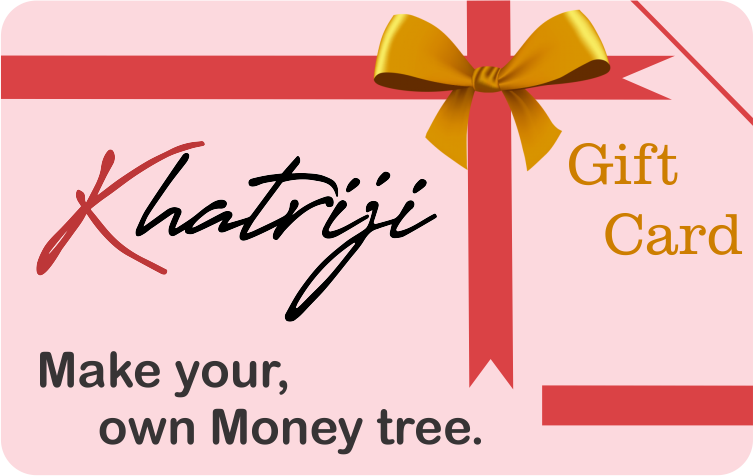 What is Gift Card ?
A gift card is a prepaid payment card that contains a specific amount of money that is used for make payment purchases on khatriji portal. Many gift cards will have a minimum and maximum initial loading amount that is defined by Company. This gift card will be assign to those special users of khatriji who are regularly referring our portal.The quality and appropriateness of gift card impact the valuable thing. Khatriji provided that a gift card appealing is the most important feature in this. You can apply to buy khatriji's branded products and utilse your gift card on it. As with all Khatriji's products, gift cards benefit for their consumers.
How to Use ?
How to utilise Khatriji Gift card its define below: Gift Card has some Unique Number and you can use this Gift card number when you proceed Payment process.
Where to Use ?
You can use this card only on Khatriji-Site/App. You can redeem Gift Card On Services like Recharges, Bill Payment & Product Purchase as per T&C apply.
Terms and Conditions to use Gift Card
---