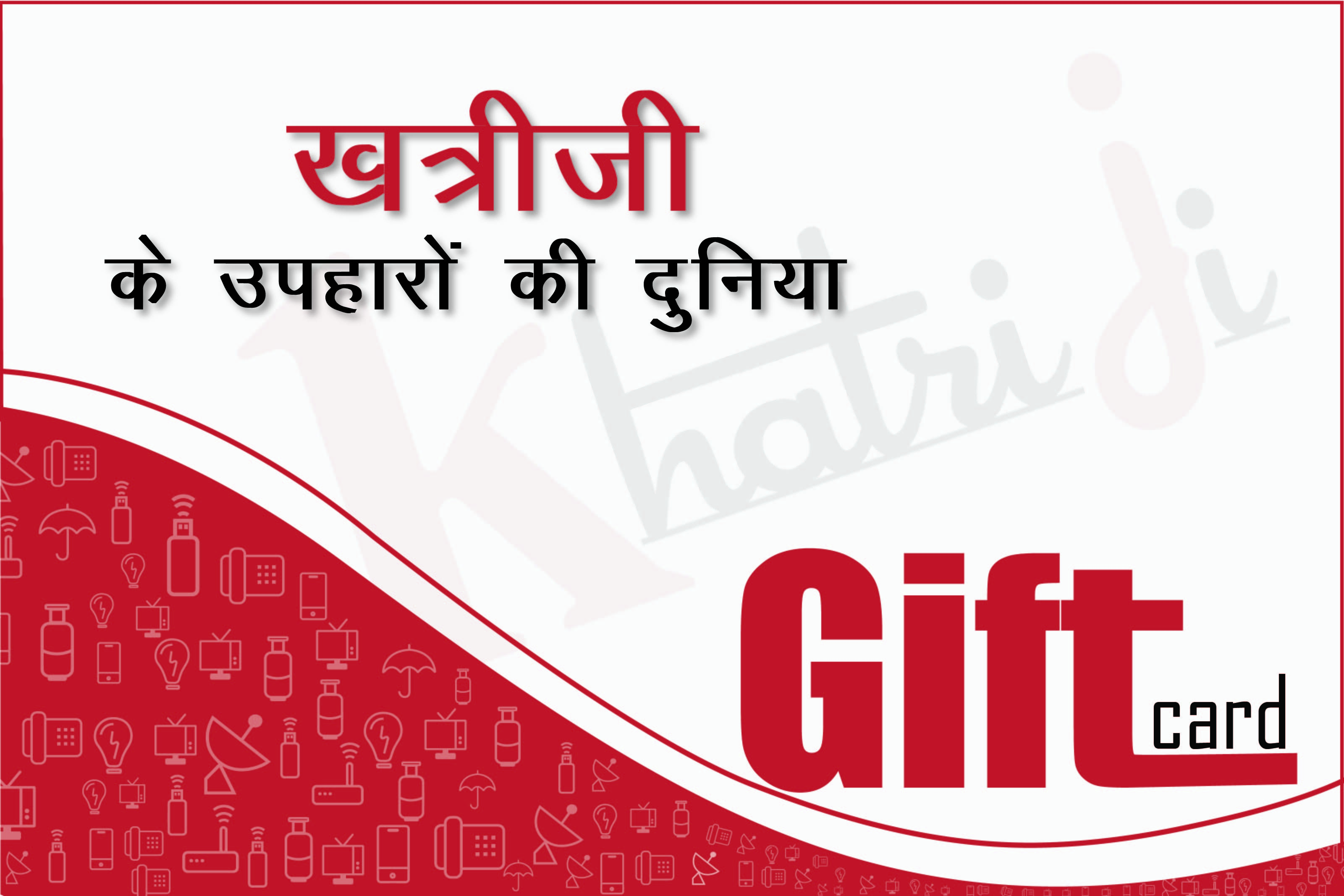 What is Gift Card ?
Khatriji's gift card is a prepaid payment card that contains specific amount of money used to make payment for the products purchased from the portal. This gift card will have minimum as well as maximum loading amount defined by the company. User can apply to buy Khatriji's products and use Gift Card for the payment. However, this card is applicable to few of the services offered by Khatriji.
Khatriji Gift Card is applicable on Khatriji App/Site. It has some Unique Number which you can use at the time of Payment Process.
Khatriji Gift Card can be redeemed on Khatriji services like Recharges, Bill Payments & Products Purchase with T&C apply. Payment & Product Purchase as per T&C apply.
Terms and Conditions to use Gift Card
---