Can you imagine your single day without gas? Forgetting the day to pay the bill of your gas connection can lead to dead connection or skip your meal till the time you regain the connection. Don't worry if you have missed out the date or could not reach the venue on time to do your gas bill payment.
Khatriji has a solution to pay your bill online in just a minute through an App or Website. Khatriji works with various operating services like Adani, Gujarat, Indraprastha, Mahanagar, Haryana City, Siti Energy, Tripura Natural, Sabarmati Gas-SGL, UCPPGPL, Vadodara Gas.
All you need is to remember your consumer number and follow the trouble-free steps mentioned below:
1. Select your Gas Bill Operator.
2. Enter your Consumer Number.
3. Enter the Amount of your bill.
4. Click "Proceed to Pay"
5. Your Gas Bill is now paid online.
Once you begin making payments through our online payment system, you are not only saving your time and but also utilizing the effort to complete your other tasks.
Paying bills online is the convenient way in this busy running era. Moreover, Khatriji wallet has eased you in regards to payment in just a move of your fingertip. You can do so by installing Khatriji App in your phone or can even browse through our Website and pay online.
Refer & Earn
Refer your friends and earn some extra income.
Refer Your Friends
Share your unique referral link with friends.
Your Friends Can Register
Your friends can register to Khatriji using your referral link.
You Earn
You can earn through credits like product purchase, recharge & bill payments.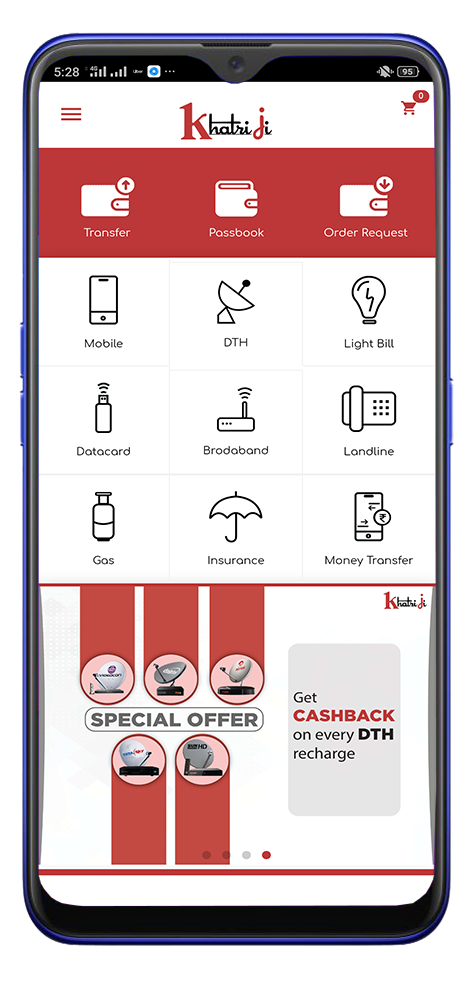 Download Our Khatriji
Mobile App Now
Download our app for the Fastest & Easier way for Mobile Recharge, Bill Payments and Product Purchase.
Khatriji provides convenient and safe platform to user for earning extra income with profit. Using this app users are able to earn income like referral income, tree income, re-purchase income and cashback. This app also provides services like...
Recharge
Bill Payment
Product Purchase
and many more.....